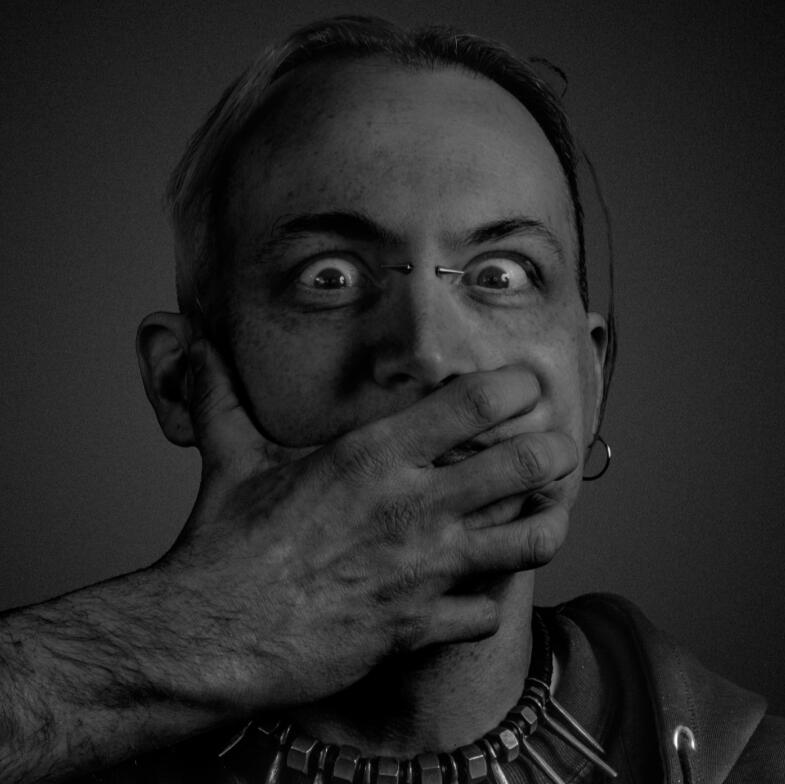 Rob Boyle
Sprite
Anarchotech
I'm a game designer and DJ/producer. I created Eclipse Phase and co-own Posthuman Studios. I livestream DJ most Fridays and am a resident at Nexus 6. I'm based in Chicago.
---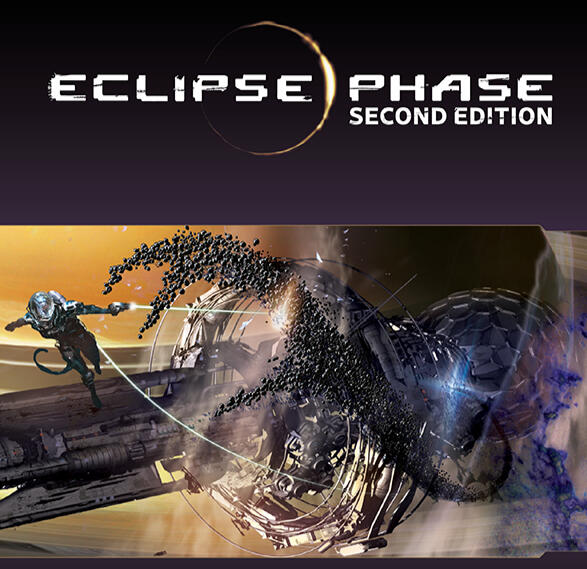 Games
I have worked as a game designer, developer, editor, and writer for over 20 years. My current efforts focus on the Eclipse Phase transhuman sci-fi tabletop RPG that I created with Brian Cross and other projects with Posthuman Studios. In the past I have worked on titles such as Shadowrun, Earthdawn, and BattleTech. We release new content on our patreon every month.

Eclipse Phase PDFs
The Eclipse Phase roleplaying game is released under a Creative Commons BY-NC-SA license. You are free to download the files from the following dropbox link and share them with friends.We encourage you to support our work and purchase our books if you want to see the game thrive! You can find them at the Posthuman Shop or DriveThruRPG. You can also support my tip jar or our Patreon.
Music
As DJ Sprite / Anarchotech, I spin techno-industrial, EBM, rhythmic noise, and similar dark electronic genres. I stream most Fridays with Flesh_Bot and am a resident at the monthly Nexus 6 dance nights at Subterranean in Chicago. Contact me about gigs, promo, or remixes.

Publication List
These are the published works to which I have contributed as a developer, designer, editor, writer, art director, and/or some other capacity.
| Title | Game Line | Year |
| --- | --- | --- |
| Xenovore | Eclipse Phase | 2021 |
| Overrun | Eclipse Phase | 2020 |
| Eclipse Phase Second Edition | Eclipse Phase | 2019 |
| EP2 QSR/Acrimony | Eclipse Phase | 2017 |
| Argonauts | Eclipse Phase | 2017 |
| X-Risks | Eclipse Phase | 2016 |
| After the Fall | Eclipse Phase | 2016 |
| Transhumanity's Fate | Eclipse Phase/Fate | 2016 |
| Firewall | Eclipse Phase | 2015 |
| Million Year Echo | Eclipse Phase | 2014 |
| The Devotees | Eclipse Phase | 2014 |
| Zone Stalkers | Eclipse Phase | 2014 |
| Morph Recognition Guide | Eclipse Phase | 2014 |
| Shinobi Clans | Shinobi Clans | 2014 |
| Transhuman | Eclipse Phase | 2013 |
| Fieberglasträume | (Cyberpunk Fiction Anthology) | 2013 |
| Rimward: The Outer System | Eclipse Phase | 2012 |
| NPC File 1: Prime | Eclipse Phase | 2012 |
| Degenesis | Degenesis | 2012 |
| Ego Hunter | Eclipse Phase | 2011 |
| Panopticon | Eclipse Phase | 2011 |
| The Stars Our Destination | Eclipse Phase | 2011 |
| Continuity | Eclipse Phase | 2010 |
| Bump in the Night | Eclipse Phase | 2010 |
| Gatecrashing | Eclipse Phase | 2010 |
| Sunward: The Inner System | Eclipse Phase | 2010 |
| Eclipse Phase First Edition | Eclipse Phase | 2009 |
| Seattle 2072 | Shadowrun | 2009 |
| Shadowrun 20th Anniversary Core Rulebook | Shadowrun | 2009 |
| Ghost Cartels | Shadowrun | 2009 |
| Feral Cities | Shadowrun | 2008 |
| Unwired | Shadowrun | 2008 |
| Arsenal | Shadowrun | 2008 |
| Corporate Enclaves | Shadowrun | 2008 |
| Augmentation | Shadowrun | 2007 |
| Emergence | Shadowrun | 2007 |
| Street Magic | Shadowrun | 2006 |
| Runner Havens | Shadowrun | 2006 |
| On the Run | Shadowrun | 2006 |
| Worlds of the Dead | All Flesh Must Be Eaten | 2006 |
| Shadowrun Fourth Edition | Shadowrun | 2005 |
| System Failure | Shadowrun | 2005 |
| Shadows of Asia | Shadowrun | 2005 |
| Loose Alliances | Shadowrun | 2005 |
| Shadows of Europe | Shadowrun | 2004 |
| Mr. Johnson's Little Black Book | Shadowrun | 2004 |
| State of the Art: 2064 | Shadowrun | 2004 |
| Book of Dragons | Earthdawn | 2004 |
| Dragons of the Sixth World | Shadowrun | 2003 |
| State of the Art: 2063 | Shadowrun | 2003 |
| Sprawl Survival Guide | Shadowrun | 2003 |
| Target: Wastelands | Shadowrun | 2002 |
| Survival of the Fittest | Shadowrun | 2002 |
| Wake of the Comet | Shadowrun | 2002 |
| Shadows of North America | Shadowrun | 2002 |
| Digital Burn | Digital Burn | 2002 |
| Welcome to Potter's Lake | Heaven & Earth | 2001 |
| Rigger 3 | Shadowrun | 2001 |
| Threats 2 | Shadowrun | 2001 |
| Target: Awakened Lands | Shadowrun | 2001 |
| Year of the Comet | Shadowrun | 2001 |
| Barsaive at War | Earthdawn | 2001 |
| BattleTech Master Rules Revised | BattleTech | 2001 |
| Brainscan | Shadowrun | 2000 |
| Matrix | Shadowrun | 2000 |
| Target: Matrix | Shadowrun | 2000 |
| Cannon Companion | Shadowrun | 2000 |
| Blake Aviation Security | Crimson Skies | 2000 |
| Crucible: Conquest of the Final Realm | Crucible | 2000 |
| Zykhee Forcebook | VOR | 2000 |
| Neo-Soviet Forcebook | VOR | 2000 |
| Corporate Punishment | Shadowrun | 1999 |
| Renraku Arcology: Shutdown | Shadowrun | 1999 |
| Man & Machine: Cyberware | Shadowrun | 1999 |
| Magic in the Shadows | Shadowrun | 1999 |
| Wings Over Manhattan | Crimson Skies | 1999 |
| Corporate Download | Shadowrun | 1999 |
| Shadowrun Companion | Shadowrun | 1999 |
| Union Forcebook | VOR | 1999 |
| Growler Forcebook | VOR | 1999 |
| MechWarrior's Guide to Solaris VII | MechWarrior | 1999 |
| VOR: The Maelstrom | VOR | 1999 |
| Crystal Raiders of Barsaive | Earthdawn | 1999 |
| Ork Nation of Cara Fahd | Earthdawn | 1999 |
| First Run | Shadowrun | 1999 |
| Field Manual: ComStar | BattleTech | 1999 |
| Operation: Stiletto | BattleTech | 1999 |
| The Clans: Warriors of Kerensky | BattleTech | 1999 |
| MechWarrior Third Edition | MechWarrior | 1999 |
| Field Manual: Warden Clans | BattleTech | 1998 |
| Field Manual: Crusader Clans | BattleTech | 1998 |
| Twilight of the Clans | BattleTech | 1998 |
| New Seattle | Shadowrun | 1999 |
| Shadowrun Third Edition | Shadowrun | 1998 |
| Blood in the Boardroom | Shadowrun | 1998 |